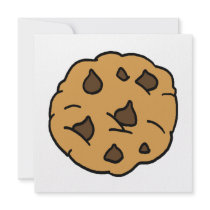 I
think that for most people, the smell of delicious home made cookies hanging in the air sends them right back to their childhood. It's one of those things that just smells like home... comfort... love.
The thought of my babies never being able to make this subconscious link in their adult hood because we were a gluten free casein free house hold growing up just seems wrong. So alas, my hunt for the perfect GFCF chocolate chip cookie began. I am pleased to say that this is a cookie that will please all. It is chewy, moist, and rich.
I have listed
GF All purpouse flour
as one of the ingredients. I would like to clarify, this is MY favorite combination of flours and startches that seems to yeild the best baked goods. I like to go to the Bulk Barn and get a bunch and then mix it up so it's all ready to go in my pantry. You may choose to use a bought pre-mixed AP flour however I do not recomend it... ever. I have not been pleased with any of these... ever. You can find my mix
HERE
Super Chewy Chocolate Chip Cookies (GFCF)
2 1/3 Cups GF AP flour mix
1 tsp xanthum
1 tsp salt
1 tsp baking soda
1 Cup Ghee OR butter
1/4 Cup organic cane sugar (can use white sugar)
1 1/4 Cups muscovado or brown sugar
1 whole egg (large)
2 egg yolks
1 tsp vanilla
2 TBSP coconut milk (or any other milk alternative)
2 cups chocolate chips (dairy free)
Preheat oven to 300F
Cream ghee and sugars in stand mixer for 2 minutes.
While butter and sugar are creaming whisk all dry ingredients together, except the chocolate chips, in a seperate bowl.
Add egg, yolks, almond milk and vanilla to mixer.
Once eggs are incorperated add dry ingredients slowly on low. Mix only until combined.
Add chocolate chips and stir in by hand.
Cool dough in refridgerator for 1 hour or until firm enough to scoop and drop.
Scoop 1 TBSP of dough per cookie onto parchment lined cookie sheets, leaving 2" between them
Bake in middle of oven one sheet at a time for 9-12 minutes. They should be golden around edges but quite soft in the centre still.
Let sit on cookie sheet for 5 minutes before transfering to a wire cooling rack to cool completely.
Store in an air tight container at room temperature for two days or freeze for up to one month.
Tips:
DO NOT OVER BAKE!!! You will lose the chewy moist texture of these cookies if you do.
Use cooled cookie sheets. If you use a hot one because you only have one, then decrease cooking time accordingly
Choose a semi-sweet chocolate chip without dairy. I use Presidents Choice Decedant chocolate chips. Please do not use carrib chips... ewe.
Feel free to substitute some of the chips for dries fruit, nuts, or any other item that suits you.